Experience the pinnacle of comfort and efficiency with BIOBOO Hug, designed with every moms' need in mind. With a spa-level performance, our pump effortlessly mimicking your baby's gentle nursing rhythm with a 140-degree ergonomic curve and flower cup for a snug, strain-free fit. Weighing just 215g, it's perfect for moms on the go! Our double-sealed flange eliminates leaks, while our unique wave-pumping maximizes milk expression. Crafted from premium materials, our breast pump ensures durability and hygiene. Embrace the joys of motherhood with confidence and convenience - trust in our breast pump to empower your breastfeeding journey!
12 adjustable suction levels
3 Modes: Stimulation/Expression/Mixed
Power Dimensions: 128mm X 117mm X 74mm
Pump Weight: 215g
Flange Size: 17mm/19mm/21mm/24mm
Bottle Capacity: 8oz/240ml
Usage Time: 180 minutes
Shut Time: 30 minutes auto shut off
Charge Time: about 1.5 hours, power adapter must be 5V-1A
Silent: under 50dB
Introducing the "BIOBOO Ergonomic Curve"
This groundbreaking 140° curve revolutionizes the pumping experience.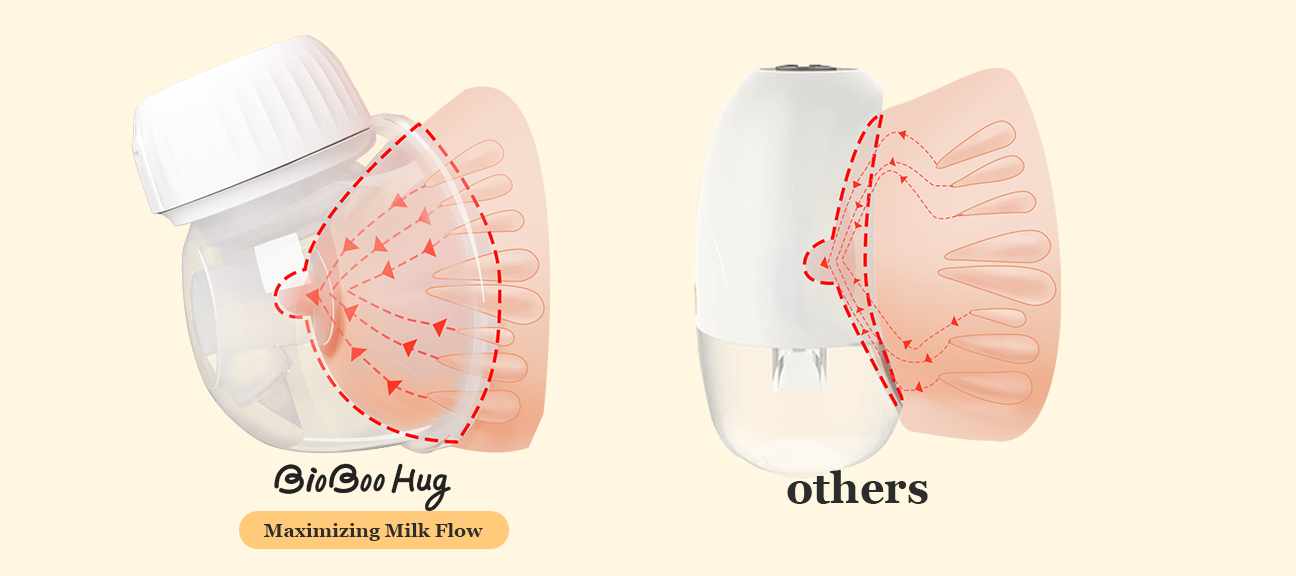 Designed to mimic the natural suckling motion, our unique depth ensures a snug fit and provides a more authentic nursing experience to pumping,minimize discomfort and nipple soreness that may occur during the pumping session, allowing mothers to express more milk in less time.

No more struggling against gravity or compressing your breasts into cups. With the "BIOBOO Ergonomic Curve", milk flows effortlessly, painlessly. The designcradles and supports your breasts,maximizing milk flow and promotingrelaxation.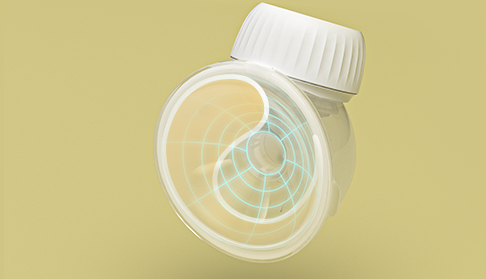 140° Curve
Ergonomic curve for a snug and all-around comfort fit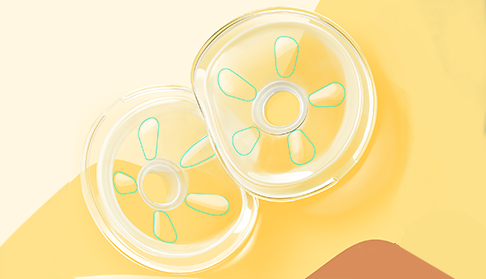 Flower Cup
Soft silicone creates a gentel and tender touch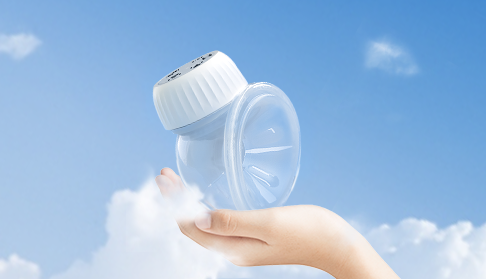 215g Light
light weight for "barely-there"
pumping experience
Spa-Level
the gentel careness of flower petals, embracing you in pure tranquility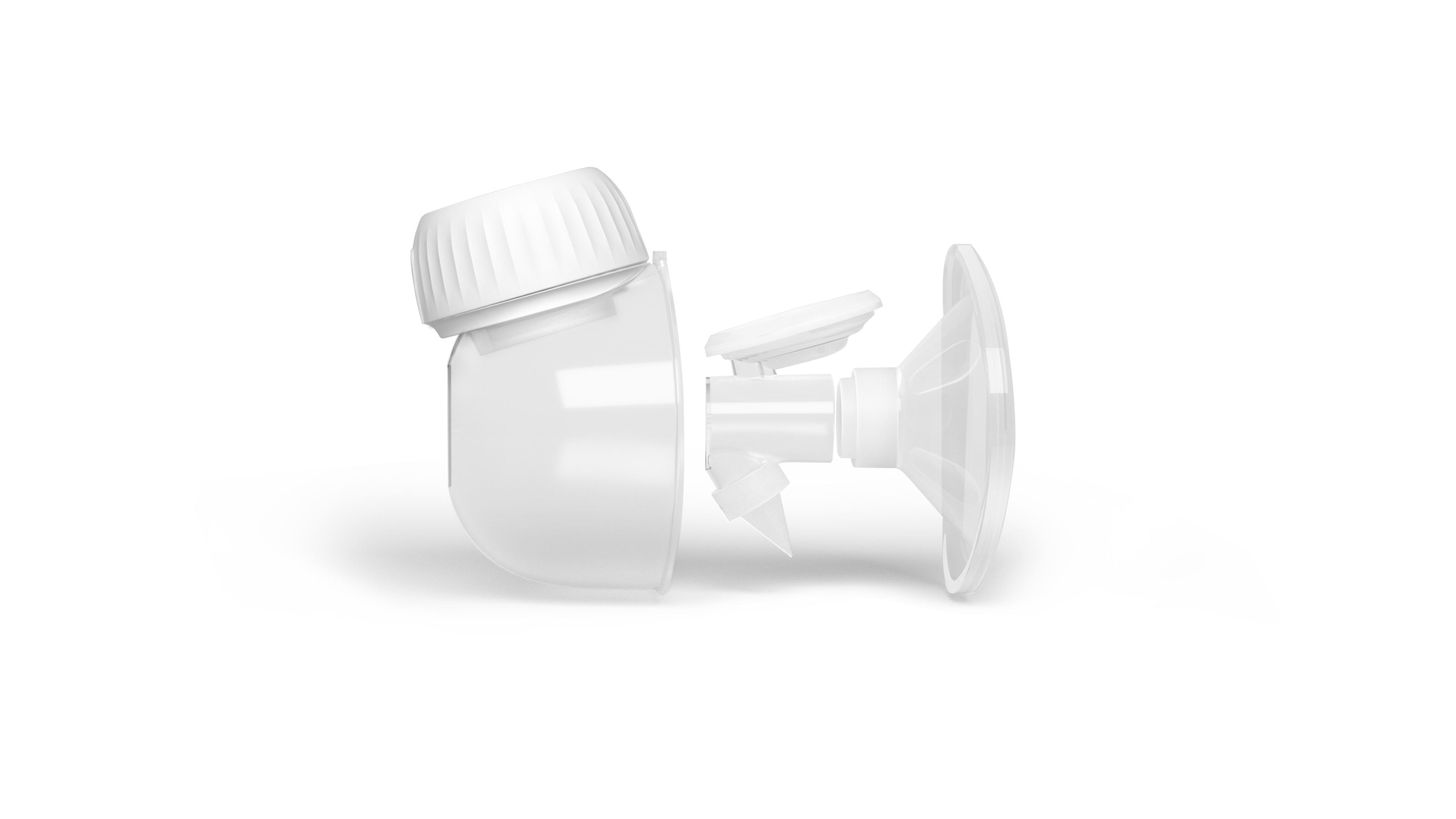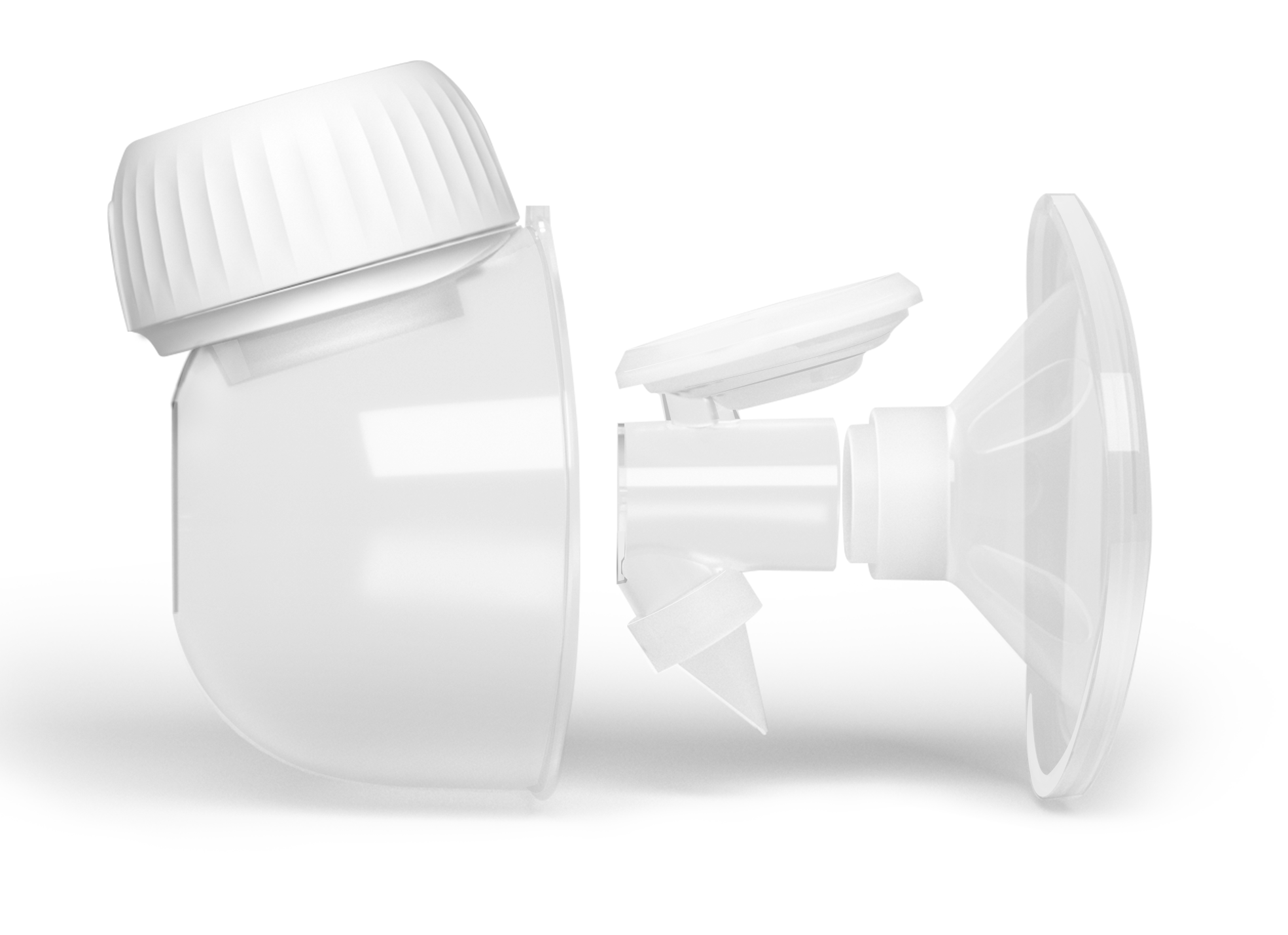 Unique Pumping Waveform To Optimise Milk Output
Upgraded 12 Levels For Ultimate Flexibility
Upgraded Double-Sealed Flange Design To Prevent Any Kind Of Leakage
Inserts Come In 4 Sizes (17/19/21/24mm)
Hospital-Grade Suction
Unique Pumping Waveform To Optimise Milk Output
Upgraded 3 Modes
Upgraded 12 Levels For Ultimate Flexibility
Upgraded Double-Sealed Flange Design To Prevent Any Kind Of Leakage
Inserts Come In 4 Sizes (17/19/21/24mm)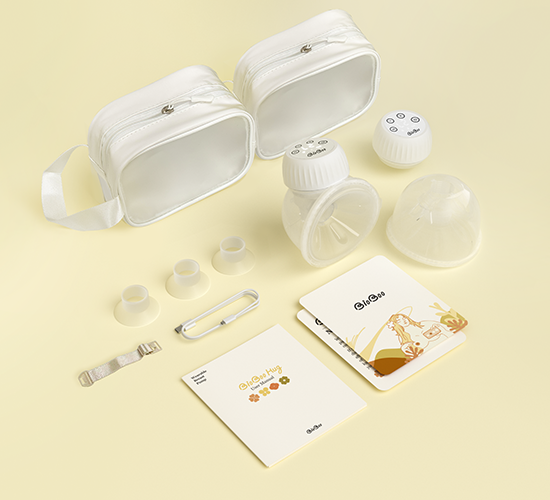 Pump motor × 2
Milk collector × 2
Linker × 2
Type-C cable × 2
Silicone × 2
Valve × 2
Silicone gas cup × 2
Sealing ring × 2
Bra adjustment bukle × 2
Insert:17mm × 2 19mm × 2 21mm × 2